We are each called to being a light in our communities, sharing the love of God with others in new ways.

BEGIN WITH PRAYER
Begin each day with a simple prayer that connects you to the heart of God for others.
"God, reveal to me one person I can share your uncommon love with today."
UNCOMMON LOVE
BIBLE READING PLAN
Complete our two-week Uncommon Love Bible Reading Plan to read about the Uncommon Love of God for humanity and our calling as believers to love others.
UNCOMMON LOVE
IN ACTION
Slow down and consider one person in your world. It could be a family member, a friend, a colleague or a neighbour. What small action can you take to authentically encourage and love them. 
RESOURES AVAILABLE TO PURCHASE
*THESE ARE LIMITED EDITION ARTWORKS, MORE RESOURCES WILL BE RELEASED THROUGHOUT THE YEAR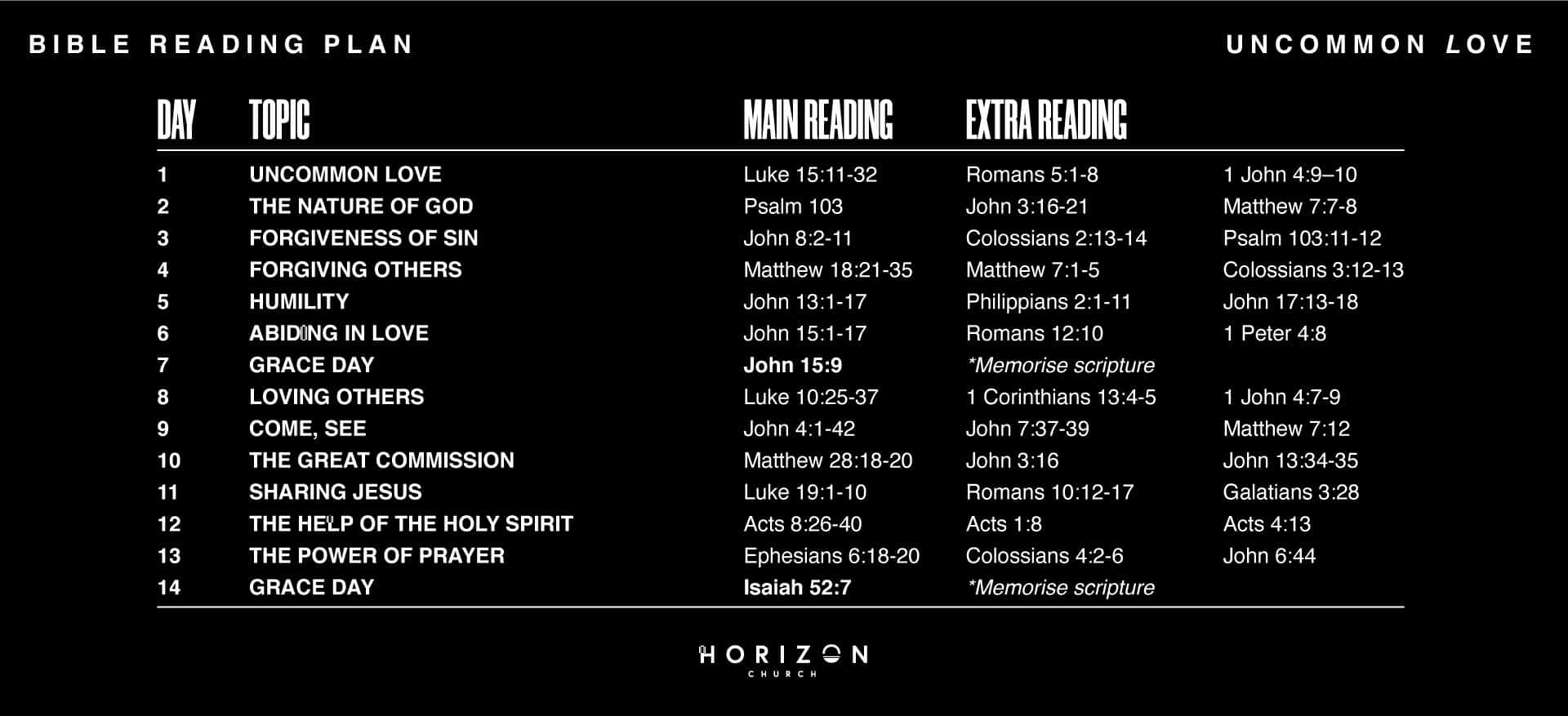 Have you ever wanted to share Jesus but you don't know where to start?
Your Story – Their Salvation will help equip and empower you to share the Gospel through your story. It will help you share with others and point them to Jesus. Through this course, you will learn practical elements to help share the uncommon love of Jesus with your friends, family as well as anyone you run into!
Click your campus location below to Register.
Right Now Media Resources
RightNow Media is a digital resource now available to all Horizon Church members and others who are availing themselves of Horizon Church online resources.
As a church, we want to help you develop and strengthen your faith. We believe that RightNow Media will equip you with quality content to grow in your discipleship and effectiveness. Everyone will benefit from the topics and titles offered; kids, youth, parents, married couples, uni students, single adults, working professional – it's all aimed at helping you grow right where you are at!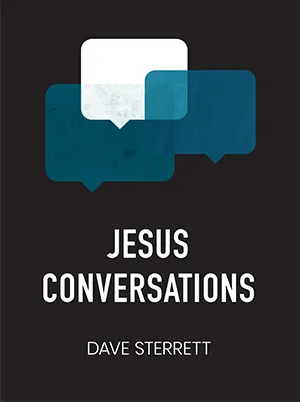 JESUS CONVERSATIONS
Jesus Conversations equips followers of Jesus to become winsome and confident in communicating the truths of the Gospel to people who do not believe in Christianity. This series provides practical teaching to help Christians engage in conversations anyone who might not believe in the authority of the Bible.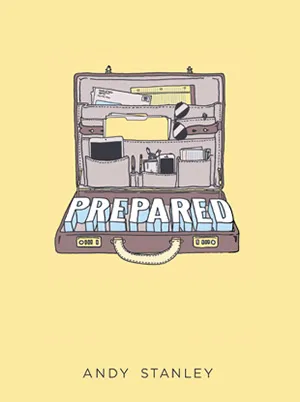 PREPARED
We've all been there. Somebody makes a derogatory comment about faith, the Bible, or Christianity. What do you say when there's little time and even less interest? In this 3-part series, Andy Stanley prepares believers to respond quickly and respectfully to any question regarding faith, the Bible, and Christianity.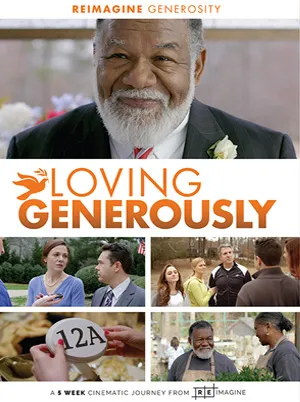 LOVING GENEROUSLY
This 5-part series continues the story of the Donovan family and focuses on relational generosity. It expands the conversation of generosity to include our relationships and will challenge you to see those often unseen in your community and understand God's heart for reconciliation.